It's hard to believe that nearly two years have elapsed since our first StraightTalk post. We continue to keep true to our educational mission — to explain business architecture, from end-to-end, with the goal of helping to advance the discipline globally through shared knowledge. We believe that this shared understanding can unlock the power of business architecture so it can be fully leveraged to design better organizations, business ecosystems, and societies. StraightTalk is business architecture: distilled, simple, with a bit of fun™.
Our blog is subscribed to and read by business architecture practitioners, leaders, and partners from across six continents. We're still honored to be a part of your journey, whether you are a business architecture professional, an organization that is establishing a business architecture practice, or an individual who is just passionate about learning more about this rapidly accelerating discipline.
We've created a compilation of some of your favorite StraightTalk 2018 content, which you found to be the most inspiring and valuable based on your positive feedback.
To all of you who subscribe, read, and share the blog with others — Thank You for being on this journey with us. We will continue to create valuable content that you can use. We'll remain committed to delight you in new ways and create clarity around business architecture. Keep reading, keep talking to us, and keep making a difference every day to advance the business architecture discipline — about which we are all passionate!
The Best StraightTalk Posts
Here were some of your favorite individual and series blog posts:
The Best StraightTalk Podcasts
We were delighted to have another round of podcasts featuring talented and insightful professionals. Here are some favorite featured guests: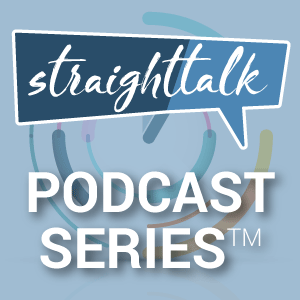 The Best StraightTalk Inspirational Quotes
Here are some favorite quips that inspired and motivated you during 2018:
"Because optimism isn't a belief that things will automatically get better; it's a conviction that we can make things better."

— Bill and Melinda Gates (Blog Post No. 19)

"People do not buy goods and services. They buy relations, stories and magic."

— Seth Godin (Blog Post No. 24)

"Business models articulate how an organization looks—not how it works—which reinforces the purpose for its why."

— Linda Finley (Blog Post No. 26)

"In its simplest form, agile is about getting things done—and business architecture helps us get the right things done."

— Alex Randell (Blog Post No. 27)

"The great use of life is to spend it for something that will outlast it."

— William James (Blog Post No. 32)

"Drip by drip, day by day, we change the culture."

— Seth Godin (Blog Post No. 34)

"There are no separate systems. The world is a continuum. Where to draw a boundary around a system depends on the purpose of the discussion."

— Donella Meadows (Blog Post No. 36)

"Business architecture has a huge role to play in the future of organizations. There is no doubt that AI will be an integral part of future business and to effectively implement AI, we need strong business architecture."

— Dr. Raj Ramesh (Blog Post No. 42)
The Best StraightTalk Icons
We're inspired that you like our StraightTalk graphic monikers that accompany each blog post. Here are a few 2018 favorites: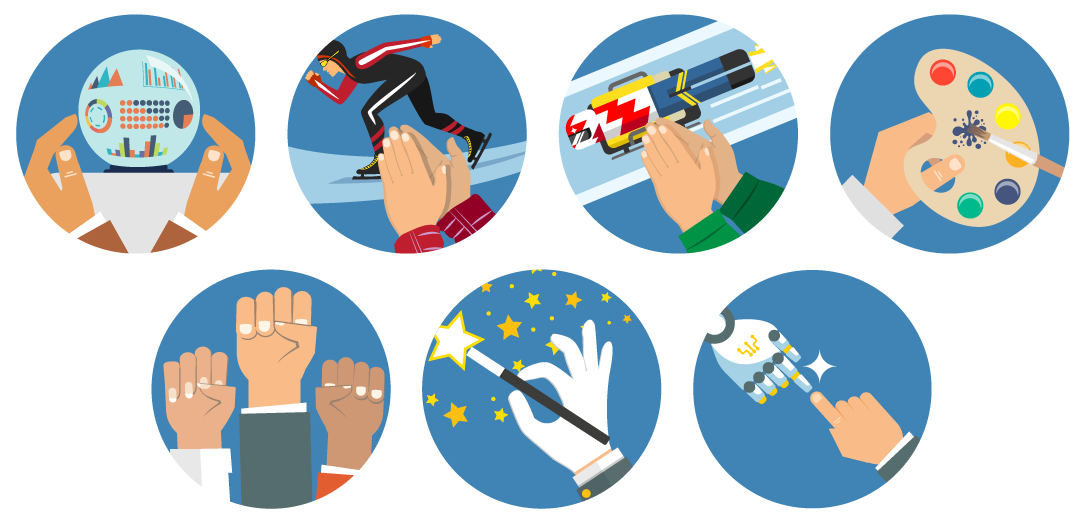 The Best StraightTalk Diagrams
We promised to give you meaningful diagrams–that you're welcome to use–in every single post and we've kept that commitment. Here are some of your favorites from 2018: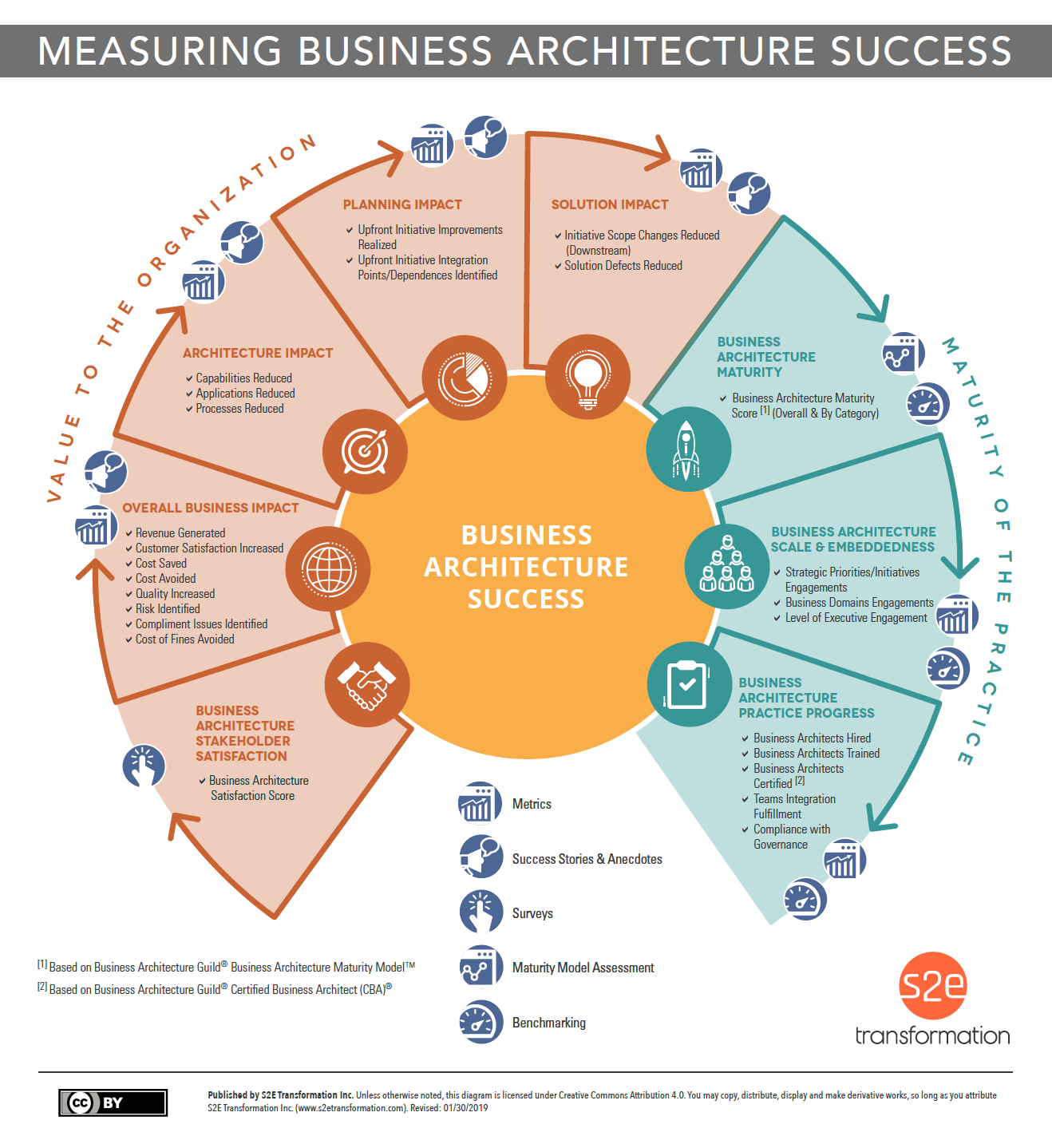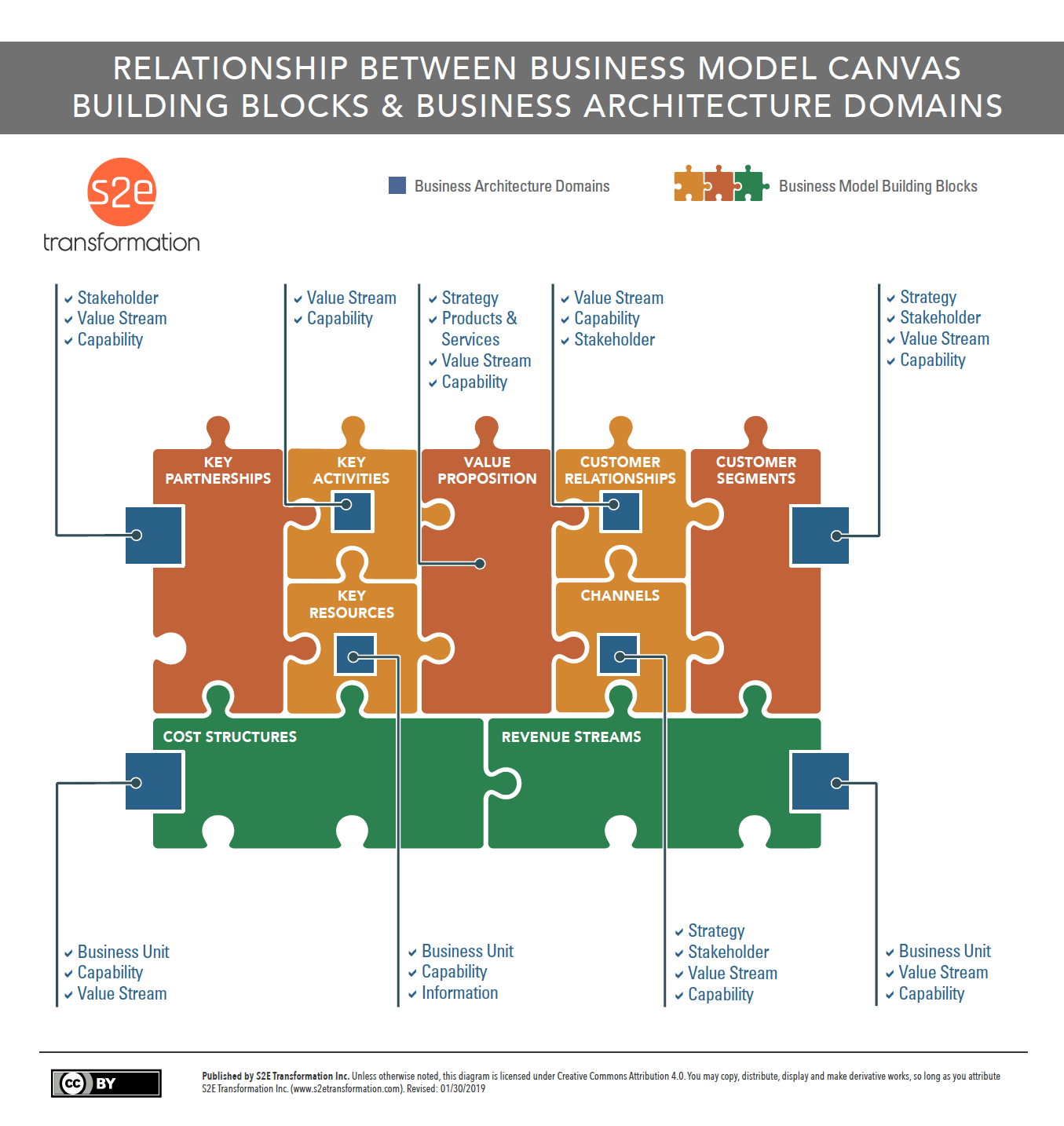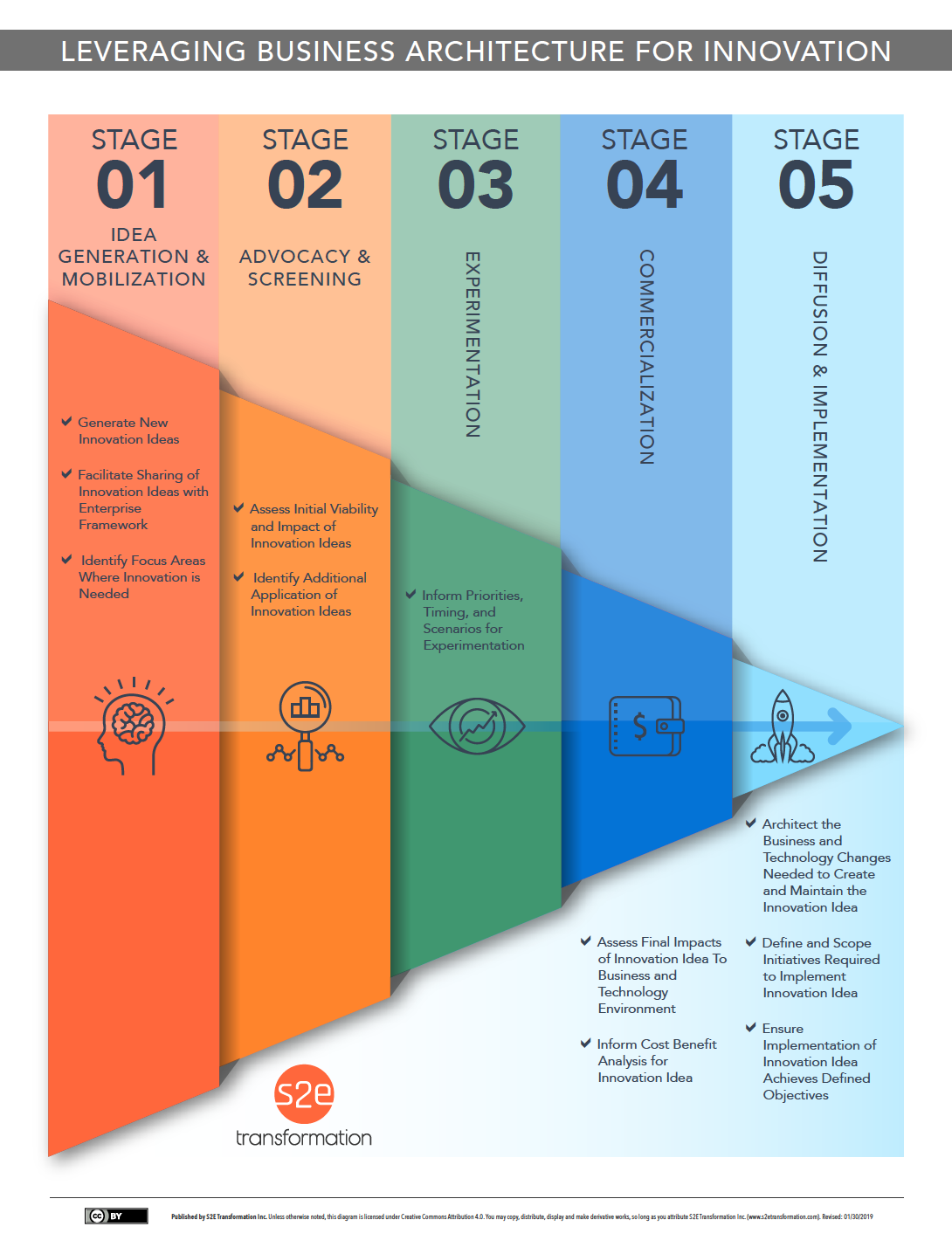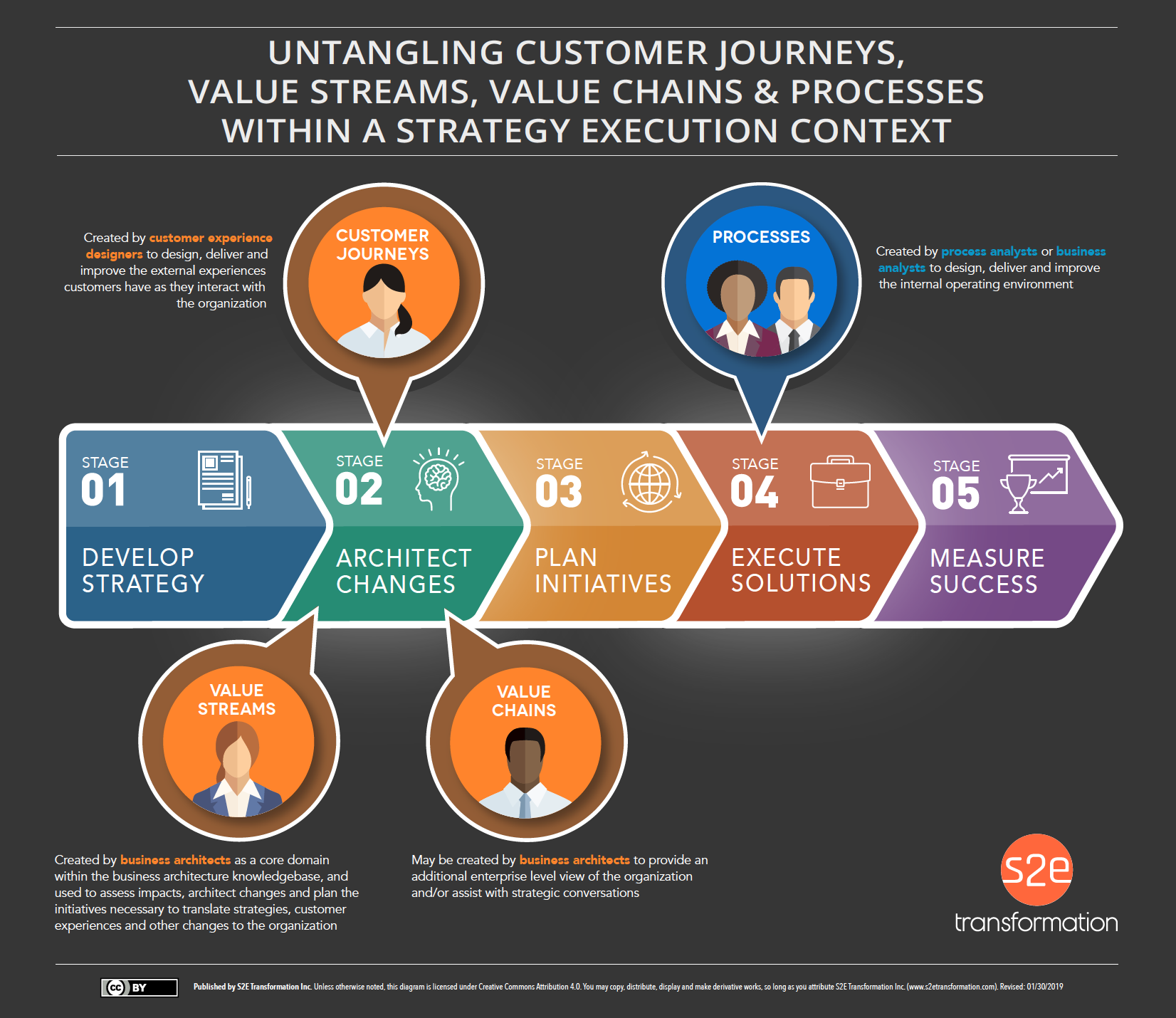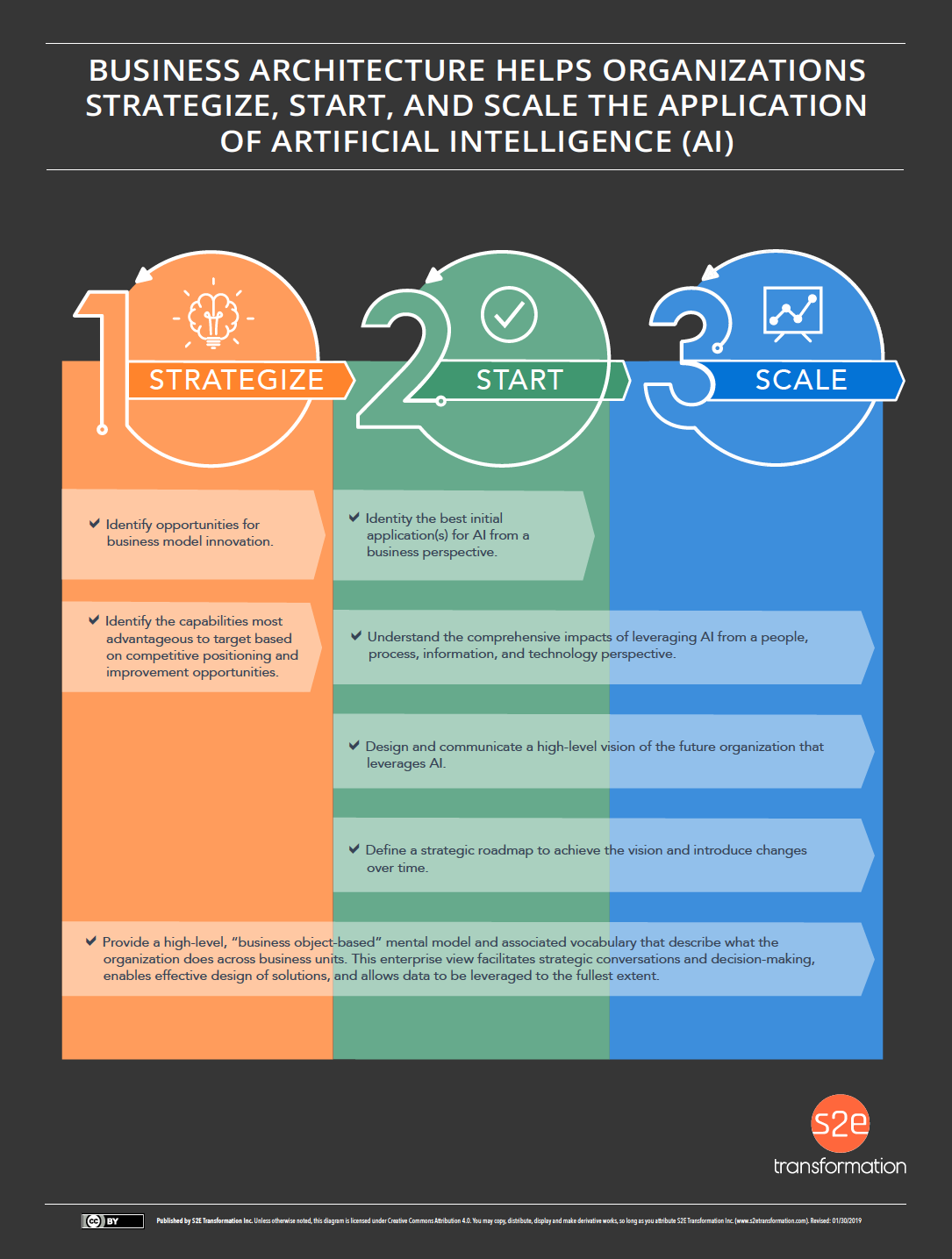 The Best New Made-Up Words
Business Marketecture† – Business architecture + marketing = business marketecture. And sometimes we need a lot of it. (Post No. 34)
Business Politecture† – Business architecture + politics = business politecture. Often important for a business architecture practice to be successful. (Post No. 37)
FABAQ [pronounced fab-ə-que] — Frequently Asked Business Architecture Question (FABAQ). We introduced 20 of them in The Business Architecture Sherpa Series, Parts 1 and 2 (Posts No. 29 and 30). Be sure to visit S2E Transformation's complete FABAQ that features valuable extra reference material.
† We can't take credit for these two unique word creations. Here's a shout-out to an anonymous yet influential business architect whom we worked with many years ago. We practice your ideas daily.
Shout-outs
We're expressing a big thank you to everyone who has shared ideas for new StraightTalk posts and podcasts. We love hearing from our readers and we're open to your thoughts, questions or comments about business architecture. Keep them coming and you may see your idea as a source for inspiration for an upcoming StraightTalk installment! Click the "Share Your Ideas" button below to submit your suggestions for future posts.
A huge thanks to our 2018 guest stars, Linda Finley, Alex Randell, and Dr. Raj Ramesh for their probing podcasts and posts – and for sharing their precious time and insights with all of us.
Many thanks to Communiqué Marketing Solutions LLC for providing continued design creativity for the entire S2E family and especially StraightTalk. We so love your talent for transforming our ideas into compelling visualizations.
Subscribe to StraightTalk
Join StraightTalk or share with a friend and colleague and, of course, check out all the StraightTalk posts in our archive.