We launched StraightTalk on April 3, 2017 with a mission to explain business architecture from end-to-end, with the goal of helping to advance the discipline globally through shared knowledge. A year later, the blog is read by business architecture practitioners, leaders and partners who subscribe worldwide (six continents and counting). It is an honor to be a part of your journeys, whether you are a business architecture professional, an organization who is establishing a business architecture practice, or someone who is just passionate about learning more.
In celebration of our one-year birthday, here is a compilation of some of your favorite StraightTalk content from the past year.
The Best StraightTalk Posts
Here were some of your favorite individual and series blog posts:
The Best StraightTalk Podcasts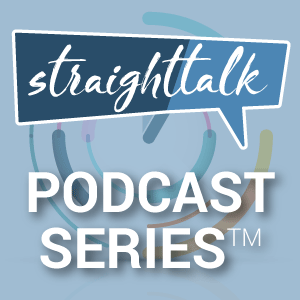 5-Minutes with Mike Rosen: Understanding Enterprise and Business Architecture (Blog Post No. 14)
5-Minutes with William Ulrich: How Business Architecture Drives IT Architecture Alignment and Transformation (Blog Post No. 15)
5-Minutes with Mike Clark: The Connection Between Business Architecture and Customer Experience (Blog Post No. 16)
The Best StraightTalk Inspirational Quotes
Here are some favorite quotes that inspired and motivated you:
"If it wasn't a mystery, it would be easy. If it were easy, it wouldn't be worth much."
— Seth Godin, Linchpin: Are You Indispensable? (Blog Post No. 1)
"People don't buy what you do; they buy why you do it." — Simon Sinek (Blog Post No. 2)

"Achieving an enterprise-driven approach to strategy execution is a journey for most organizations, and not necessarily an easy one, but as with any journey it is taken one step at a time. And it's possible. It's been done. It's what is needed. What we're doing now is no longer working, so if we want to achieve new results, we need a new mindset. And business architecture is the foundation of it all." —Whynde Kuehn (Blog Post No. 3)
"It's kind of fun to do the impossible." — Walt Disney (Blog Post No. 7)
"A map does not just chart, it unlocks and formulates meaning; it forms bridges between here and there, between disparate ideas that we did not know were previously connected." — Reif Larsen, The Selected Works of T.S. Spivet (Blog Post No. 13)
"When architecture is done right, projects that use it are more successful, closer to on time and on budget, and have fewer issues—and the enterprise builds reusable assets instead of redundant liabilities." — Mike Rosen (Blog Post No. 14)
"Business architecture removes the guesswork between business and IT. It lets the business refocus on setting and achieving business objectives, and it lets IT refocus on identifying scope and investing in IT architectures." — William Ulrich (Blog Post No. 15)
"The alignment between customer experience and business architecture is a perfect match. We can not only look at the world through customers' eyes, but also have the ability to deliver really great services to them." — Mike Clark (Blog Post No. 16)
"When you're surrounded by people who share a passionate commitment around a common purpose, anything is possible." — Howard Schultz (Blog Post No. 17)
The Best StraightTalk Icons
Part of what makes StraightTalk special is the design. Here were some of your favorite creative icons from select posts: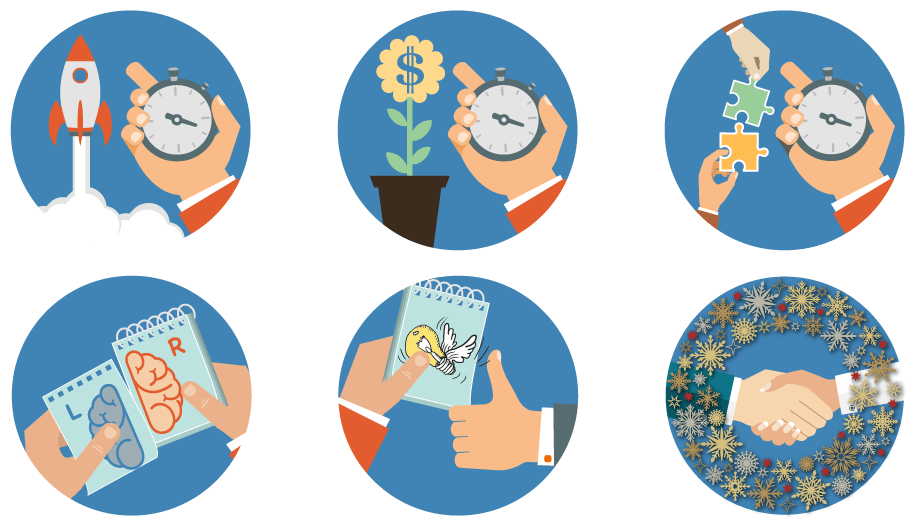 The Best StraightTalk Diagrams
We promised to give you a diagram you can use in every single post and we've kept that commitment. Here were some of your favorites:
Shout-outs
Many thanks to Communique Marketing Solutions for providing continued design creativity for StraightTalk and the ability to turn our ideas into reality!
To all of you who subscribe, read and share the blog with others — Thank You for being on this journey with us. We will continue to create valuable content that you can use and strive to delight you in new ways.
Keep reading, keep talking to us, and keep making a difference every day to the business architecture discipline, which we are all so passionate about!
Subscribe to StraightTalk
Join StraightTalk or share with a friend. Check out all the StraightTalk posts in our archive: