S2E Consulting Inc. is a leading practice that helps businesses execute successfully on their strategic visions. We work with businesses that embark on significant changes that impact all facets of their organization. These changes are a result of the company's growth strategy — whether it is to enter a new market, enhance customer experience, adapt to changes in competitive landscape, or the need to become more efficient by streamlining legacy processes and systems.
Architecting for Good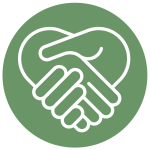 Helping non-profit organizations, startups, social enterprises and cross-sector social initiatives to achieve their missions by leveraging business architecture and other techniques.