Business architecture — distilled, simple, with a bit of fun™
So our StraightTalk posts are designed to inspire a series of conversations on the broad topic of business architecture. I anticipate and then answer your questions. It's serious content with a light and fun tone. The StraightTalk scoop below (a.k.a. Frequently Ask Questions) will get you started. Still have questions about the StraightTalk blog? Ask away!
First explain…what is business architecture?
That's part of what we will discuss throughout StraightTalk, but for now think about business architecture as the design of your organization (any kind), written down, at a pretty high level of detail. Where it gets interesting though is what you can use this business architecture stuff for to make your organization run better. More on the official business architecture word from the Business Architecture Guild.

What's this StraightTalk thing all about?
StraightTalk is a professional business blog on a mission to explain business architecture, end-to-end, with the goal of helping to advance the discipline globally through shared knowledge. It's like your personal guide through the world of business architecture – delivered twice monthly. Unlike some blogs though, we are on a mission. We're going on a journey. We are going to unwind the whole business architecture discipline, reflective of the most recent thought, to help you understand it from end-to-end. (Sort of like those little paper calendars where you open a door each day and get a yummy chocolate except that your knowledge from StraightTalk will last longer.)
Each month, I'll provide a couple of posts with answers to your burning questions. From time to time, I'll throw in some bonus posts and we'll talk to some special guests who can StraightTalk on their areas of expertise. When we're done, we will have demystified every aspect of business architecture.
And of course, like any journey, it will evolve as it goes, guided by your input and the direction of the business architecture discipline.
What are people saying about StraightTalk?
StraightTalk is now read on six continents. Practitioners, business leaders, and analysts alike are finding valuable, concise information in each StraightTalk post. Here's what subscribers have to say:
I wanted to reach out to say how awesome your StraightTalk blog is. I am currently working to create a baseline architecture for the company I am now with and your blog has helped me close some gaps. Thank you for all that you do and pioneering this field. Keep knocking it out of the park!

Shane C.
Whynde Kuehn you have really stepped up to another level with your blog this year. It was already awesome but you found a way to take it from 10 to 11! Thanks so much for all you share and contribute!

Dave H.
I read some of your blog posts and I was blown away. Clear, fun to read and full of incredible information. Really inspiring.

Thierry Z.
I religiously follow StraightTalk since [its inception]. The podcasts are precise and full of knowledge. The FABAQs (Frequently Asked Business Architecture Questions) are highly informative and up-to-date. These inspire us and help to build our roadmap for further aspirations in the field. Keep up the good work.

Sharique M.
Your latest StraightTalk post has reignited the flame and given me energy to keep fighting the good fight. It can become isolating when trying to help shift an organisation's way of working and managing itself, but (StraightTalk) posts remind us that there's an active community all around the world attempting the exact same thing in their workplaces. As a community of practitioners, we energise and encourage each other to keep on keeping on. So thank you (x10) and keep up the great posts!

Jason D.
StraightTalk is one of the most delightful series on business architecture. Anyone interested in any shape and form of architecture may benefit from StraightTalk.

Miklos J.
Kudos and congrats! StraightTalk is one fo the must I recommend for adepts. Just awesome to have it available. Thanks for the efforts and pretty please keep going!

Miklos J.
Congratulations on two years!! Keep up the great work…the community needs you!

George R.
You provide such great information and insight with StraightTalk. I look forward to reading it each month. Congratulations and Happy Birthday.

Kelly S.
Big Congratulations! So much value from these podcast series. Thank you for creating this channel and for your contribution to the business architecture community!

Shaun R.
#straighttalk is an awesome forum to keep up with latest on #businessarchitecture. Post 45 shares updates to #TOGAF 9.2 focused on key #businessarchitecture concepts: #businessmodels, #businesscapabilities & #valuestreams – all key to understanding how an enterprise creates, delivers, and captures value.

Deepesh M. (LinkedIn comment)
I am in LOVE with your blog. What a great information resource! Seriously, anytime I'm trying to explain the connection of business architecture to another discipline or describe a topic, I (first) find the article and then (second) share it with whoever I'm discussing the topic.

Chelsea G.
I can't tell you how much I appreciate (and learn from) your StraightTalk blog – so a big thank you for that.

Doug W.
StraightTalk is the best source for proven and practical advice and best practices in the ream of strategy-to-execution and business architecture.

Josué B.
I love your blog. It is very rich with good information. The segments are short and very easy to read. There are reference documents for further reading where I can continue at my own pace. Thank you.

Casey G.
You're writing is amazingly clear and conversational

Pete C.
The bi-weekly email blast is a great source of the latest valuable, actionable knowledge about business architecture. Sign up, it's great!

Wilton W.
The StraightTalk posts are great! They are fun to read and present valuable information and references. The topics are so helpful and relevant to what I am currently working on!

Michele F.
As always, you get to the crux of the matter and make it understandable. Can't wait for the next
post.

Fran H.
StraightTalk is amazing! Seriously. I pay close attention to communication styles and effectiveness, and this is outstanding. I'm sure you put a lot of effort into it. Looking forward to seeing what else comes from
this.

Pete O.
I've just read your most recent post. You've articulated very well some of the issues we're facing and how to deal with them. I find the practical advice you give in StraightTalk very useful and inspirational. Thank
you for your StraightTalk publications. They are invaluable and I look forward to reading many more of them.

Olga B.
Thank you for your StraightTalk series and all that you do for the business architecture community. I'm so grateful for what you do and I'm a better business architect as a result!

Gary J.
Awesome accomplishment. I love StraightTalk! Thank you for your efforts on behalf of your friends, peers and colleagues in business architecture!"

Linda F.
StraightTalk blog is great! I have sent links of many of the articles to my colleagues when explaining concepts. It is highly useful!"

Chris C.
How's StraightTalk different?
Simply put, StraightTalk is business architecture distilled, simple, with a bit of fun. StraightTalk is all about condensing a lot of information about a topic into a very simple summary. That's what makes it so good and useful. Every post will skim the key points for you, but if you are ambitious don't worry because where there are resources available (a.k.a. longer documents to read and maybe more academic-sounding ones), I'll point them out for you. This includes supporting material (and dissenting opinions where relevant) created by others or me.
StraightTalk is also about, well, straight talk. Simple yet meaningful explanations. Your burning questions answered in plain English (unless you're using that translate button right now) so that you can just focus on the topic at hand. When I do need to use fancy industry words like "framework" or "metamodel," I promise to define them so that you
can learn the lingo, too.
The post are light in tone and fun—that's the point. I think introducing a little fun is needed right now and I just try not to take myself too seriously. But make no mistake, the content and knowledge are serious. I think you'll enjoy StraightTalk and gain valuable insights.
Who's StraightTalk for?
StraightTalk is for the people who do, lead or closely interact with business architecture. This includes business architecture practitioners (whether or not you're officially called a "business architect") and the executives to whom they report. And yes, enterprise architecture practitioners and leaders, who have a broader focus inclusive of both business architecture and the IT architecture disciplines, this is most definitely includes you too.
Feel free to share StraightTalk with your friends though in leadership, strategy, planning, customer experience, IT, business analysis, business process, project management—anyone who you think might like a little insight on how to break this thing down so that they can do their jobs better.
How frequently is StraightTalk published?
When you sign up for StraightTalk, we'll send you an e-mail on the 1st and 3rd Monday of each month. The benefit of being a subscriber is that you get the lowdown before anyone else! Be sure to add StraightTalk to your
whitelist of recognized senders, so that StraightTalk doesn't go into your spam folder. You can also visit the site to view our archived posts, which are organized by category and date.
The StraightTalk email will contain additional resource links and surprises than you can get on the site. If you decide that StraightTalk isn't for you, you can opt-out at any time.
What happens when we're at the end?
So what happens after we've reached the end and have demystified the business architecture discipline piece by piece? I don't know because you can't really ask those types of questions about journeys. Maybe we'll write a book. Maybe we'll start a movement. Maybe we'll share a beer together. Maybe I'll just go take a nap. Or maybe the journey will never end but will continue to evolve as the discipline does. Who knows? Join us and find out!
What is the motivation behind StraightTalk?
For me personally, it's about giving back. I love to share knowledge (my mom always said I was a teacher), I have truly enjoyed the people I've met in business architecture communities around the world, and I just think this will be fun. And like all journeys I embark on, I think this one is worth taking both for the summit and the views along the way.
At the heart of it though, I'd like to contribute to the advancement of the business architecture discipline globally and I think that building a foundation of common understanding is a critical part of that. I believe in the power of what the discipline can do. I want to accelerate our collective progress so that we can shift the conversation over time from discussing things like "what is a capability" to "how can business/enterprise architecture be fully leveraged to design better organizations, business ecosystems and societies?"
Who is Whynde Kuehn again?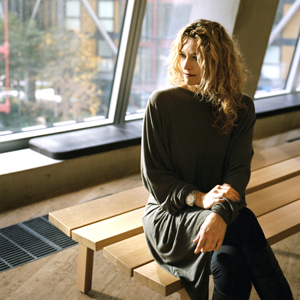 I've been one of the pioneers, formalizers and advocates of the business architecture discipline since 2003—living it from just about every angle you can imagine. I've started and run consulting practices, worked my heart out to help clients succeed, trained thousands of people in business architecture, helped to co-found the Business Architecture Guild, architected everything from corporate business transformations to start-ups to social initiatives, wrote, presented and built community in every corner of the globe I've gone to. Check out my official bio.
As a result, everything I share in StraightTalk, I have done or have direct first-hand knowledge of. That's my promise to you. I'm not theorizing or summarizing what I googled yesterday—I'm bringing together the most recent evolution of the discipline today with years of experience at many different organizations, so that you get to learn from what worked—and well, sometimes not so much. (Photo credit: Tereza Červeňová

)
What's in it for me?
Get a little smarter, help your colleagues and friends get a little smarter, discover some new resources, get inspired, laugh a little.
If you're new to business architecture…
If you are an aspiring or new business architect, you'll love StraightTalk because it will help you to navigate loads of information quickly and logically, in terms that are easy to understand. It's a complete accelerator for you instead of performing a multi-year research project to figure out what business architecture is and how to get started. (If you think I'm exaggerating, ask some of your experienced colleagues.)
If you're already an experienced business architect…
If you are an experienced business architect, you'll love StraightTalk because it will help you to quickly align your knowledge with the current thought, keeping it fresh and maybe even expanding it in some areas. You in particular might get a chuckle every once in a while as you'll understand the full context.
Where do I sign up?
Can I share StraightTalk?
Absolutely! Each email will contain a forward link. Send StraightTalk along to your colleagues and friends.
Can I share my thoughts?
Yes! Feel free to drop me a line anytime and let me know what resonated and what didn't, any topics you're interested in hearing about, any resources that might be good to share, etc. I'll do my best to incorporate your feedback and evolve when the time is right.
Presently, commenting on specific StraightTalk posts on our website is not permitted. However, if you have a really good, substantial discussion point, let's chat about those on the Business Architecture Guild forums 

(that includes the Guild website and the LinkedIn Business Architecture Perspectives group 

) so that everyone can participate and benefit. My intention is not to take away from the global community, but rather infuse new ideas and clarity into the conversation. By the way, I am relentlessly positive and collaborative, so please be hard on the issues, but respectful of your fellow contributors in anything you share.
The Full Disclosure
I'm business focused — However, I am a huge advocate of close partnership between the business architecture and IT architecture disciplines within the broader context of enterprise architecture—and the importance of business architects having some technology knowledge.
I'm results focused and practical — Trust me, I know and have written the theory. I can nerd out all day long, but I focus more on action and practicality. This also means that I'm going to talk about a lot of things, not just how to create models and maps. There are a lot of good sources out there that can teach you about those; I'm going to help round out the picture.
I'm a Business Architecture Guild Co-Founder — This means I believe in that common body of knowledge (BIZBOK® Guide) and perspective on business architecture and the power of what it can do to bring us together. But, I see in shades of gray and I work very hard to keep a balanced perspective. I have many partnerships and interactions with different organizations and people across the world so that I can bring all of the pieces together. I will bring in special guests for any pockets of knowledge where I'm not confident that I'm an expert. And I listen, learn and collaborate. I promise you're in good hands.
Come with me on this journey—it'll be fun.